Volvo truck vehicles may generate many unwarranted error codes. Error codes often occur in heavy duty vehicles due to high torque and high load. The error codes most frequently encountered by users are listed in here.
Reason For Volvo Truck OBD Problems :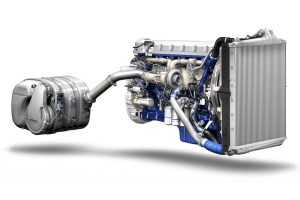 The most problematic engine and fuel problems are driven by technology that is designed to reduce emissions from heavy-duty truck engines.
Engine reliability has the greatest impact on overall product satisfaction, so it's vital that truck and engine manufacturers suck as VOLVO work quickly to reduce the number of problems related to volvo engine problems.
Common Types Of Volvo Problems:
A typical Volvo truck has an ECU for every major component.
Engine
Transmission
Anti-lock braking system (ABS)
Vehicle ECU
Instrument cluster
Lighting control module (LCM)
Body builder control module
Supplemental restraint systems (SRS)
Grounding problems can be caused by a myriad of issues, including:
improperly installed aftermarket equipment
an unsecured, overly secured, or stretched harness
vibration of the diesel engine
tightly installed zip ties (from the factory)
corrosion
resistance
ECU communications
Most problems can be determined by process of elimination. Start by checking fuses—if the fuses check out, then check what the wire is controlling (e.g., light, sensor, motor). Next, check the circuit to make sure the wires are not damaged and have good continuity. (There are miles of wires and plenty of potential problems areas.) If this area checks out, move on to the beginning of the circuit (e.g., ECU, switch).
View Volvo Fault Codes.
When a fault code pops up, Volvo's Uptime Center is automatically notified via an cellular link, and it alerts the truck's owner by prearranged methods, usually email or phone calls.